Formating or repairing a corrupted SD card or Pen Drive is quite difficult. Getting your USB to work again without formatting might be your own case. This article analyzes how you can easily fix the problem with different methods.
The process is very straightforward and does not take more than a minute to complete.
Whenever we encounter this problem of corrupted storage device, and we can solve the problem using some CMD commands. If the command prompt is not your thing, you can also try to repair the USB drive using Windows Explorer.
However, there may be times when Windows cannot format your flash drive. For example, you plug your drive into a computer port, you right-click on the disk icon and select "Format", but this creates an error:
"Windows was unable to complete the format"
How to repair a corrupted SD card or Flash Drive.
1. Change the drive letter
Sometimes your computer drive storage letter (such as C, D, E) is not assigned to your storage media. For this reason, the files on it cannot be accessed. To resolve this issue, you can manually assign a drive letter to your storage device.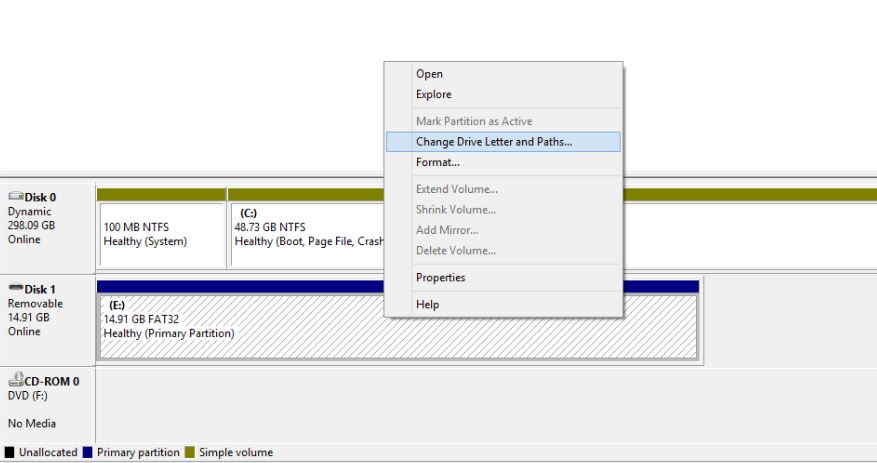 Here are some simple ways to fix a corrupted pen drive or memory card by specifying the correct drive letter:
Connect your storage media to your computer.
Right-click on my computer / this pc.
Click Manage in the drop-down menu.
Click Disk Management on the left and wait for a few seconds so that Windows loads the virtual disk service.
Right-click on your storage media and click on the drive letter and path.
Click on the drive letter (it turns blue) and click Change.
Select the drive letter from the drop-down list. Click OK.
2. Try using it on another PC

This problem is especially likely in your PC and you are having trouble running a USB flash drive. Also, try to connect your SD card or pen drive to another computer. Hopefully, it should work and you will be able to access your stored data.
3. Repair a damaged pen drive or SD card using CMD

This process includes the Windows command prompt, commonly known as CMD. You can try this repair if you do not work as mentioned above.
Here, you must enter some CMD commands, and Windows will format your corrupted flash drive or unread SD card: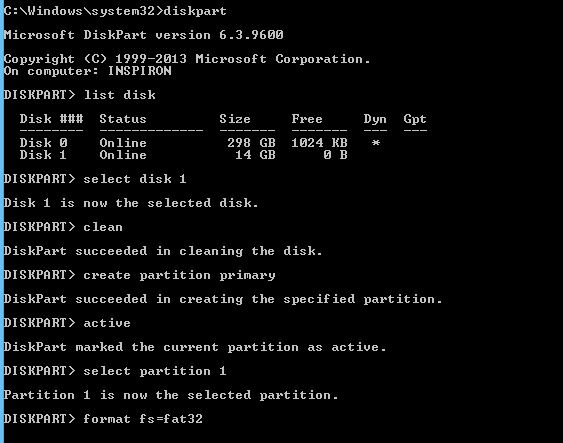 Connect the corrupted pen drive or SD card to your computer.
Right-click on the Start button
Click Command Prompt. A CMD window will open.
Type DiskPart and press Enter.
Type a list disk and press Enter. A list of all storage devices connected to your computer is displayed.
Type Select Disk <Number of your disk> and press Enter. (Example: Select Disk 1). IMPORTANT: Make sure you enter the number correctly. Otherwise, you can format your internal hard drive. You can retype the list disk to see if you have chosen the right one. In front of the selected disk is a star (star).
Type clean and press enter.
Now type create partition primary and hit Enter.
Type Active.
Type select partition 1.
Finally, type format fs = fat32  and press enter. The format process ends in a few minutes. If you want to move files larger than 4 gigabytes, you can write NTFS instead of fat32. Do not close the CMD until the job is completed.
4. Fix corrupted SD cards and USB drives by removing bad fields
Our storage devices hold data in different locations. For a variety of reasons, these areas become useless, leading to degraded areas. By using a few steps and executing simple commands, you can repair USB drives. Read about it in detail here.
Also, Read: How To Remove Write Protection From SD Card With Write Protected Issue
5. Updating the system driver can also fix corrupted SD card
Updating your system driver can sometimes help fix the problem, cause if your drivers are not up to date, it may cause the OS not to recognize the SD card. To learn how to update your system driver follow CLICK HERE